The Wulfing Household is based in Cluain (a canton in the Barony of Ildhafn in New Zealand). The name means "those who are associated with one called 'Wulf'".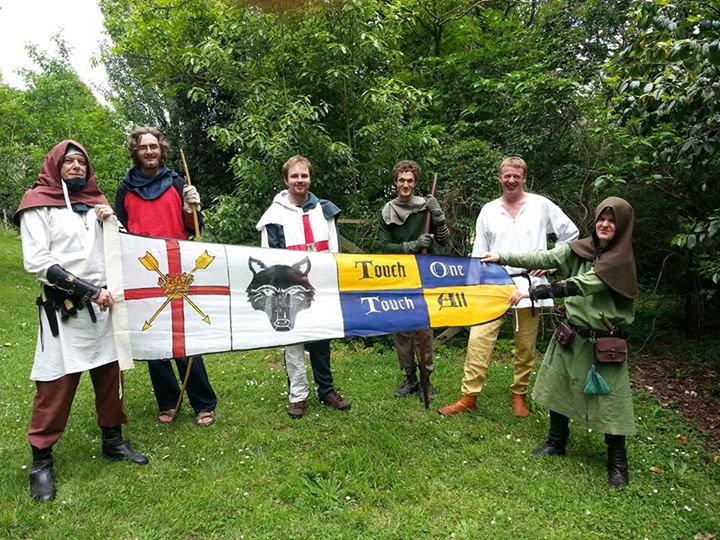 Lord Geffrey đe Wulf of Half-farthing is the head of the Wulfing Household and Lord Gareth Robertson is second in command. The Wulfings patron is Saint Eadmund the Martyr, King of Anglia.
The household formed in 2004 around the time of the Cluain's Festival of Saint John of Jerusalem. It began with four members, with the backstory of being 14th Century Lollards based in the Wandle Valley near Wandsworth, Surrey, England. Wulfings are predominantly interested in entertainment and archery.
More information about the various members of the household is available on the Wulfing blog. This blog also documents various short stories around various notable events in the lives of household members.