On Saturday the 5th of April 2014, Their Majesties Alfar of Attica and Angahrat Benbras attended the Baronial changeover of the landed gentry of the Barony of Innilgard. The event was held at Estonian Hall in North Adelaide, South Australia and was stewarded by Lady Collette de Harcourt.
Continuing the saga between Innilgard and Kraé Glas, Baron Aylwin and Baroness Ingerith were presented a Captain Innilgard (Everard Sefar) Action Figure from Baron Cormac Lenihan and Baroness Elspeth Caerwent of Kraé Glas.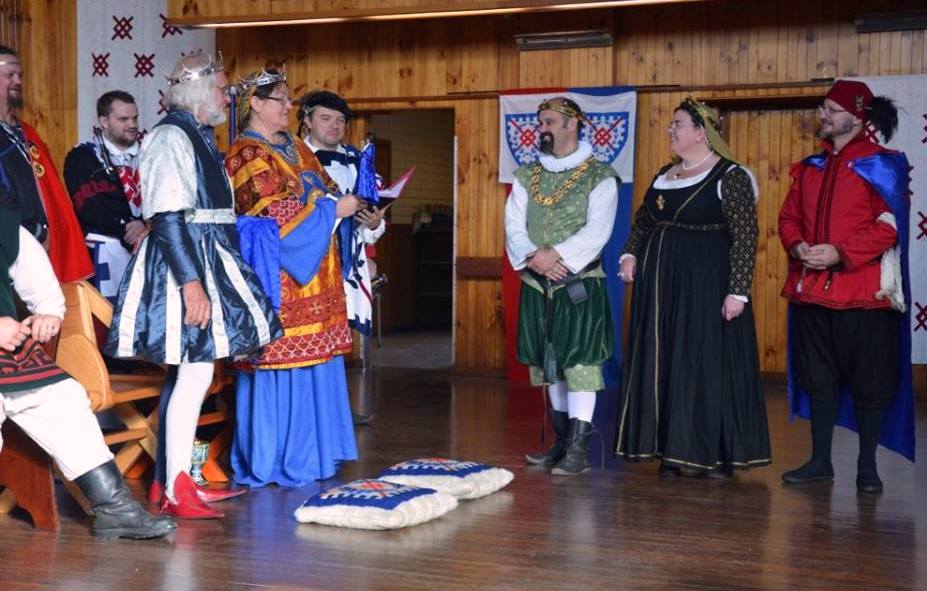 Baron Aylwin was also presented with a rapier by Lord Kit Hackforth,
who cutlered the sword.
Their Majesties invested Yevan de Leeds and Eva von Danzig, naming them the sixth Baron and Baroness of Innilgard.
During the feast following the investiture, a fierce green dragon (made of sugarplate by Lady Fionnabhair inghean ui Mheadhra)  was slew with a poleaxe by Baron Yevan and finished off by His Majesty Alfar –  thus protecting the Barony, and indeed the Kingdom, from its sugary wrath.
On Sunday the 6th of April 2014, the event continued with the Baron of Innilgard's
Champion heavy tournament and a rapier tournament.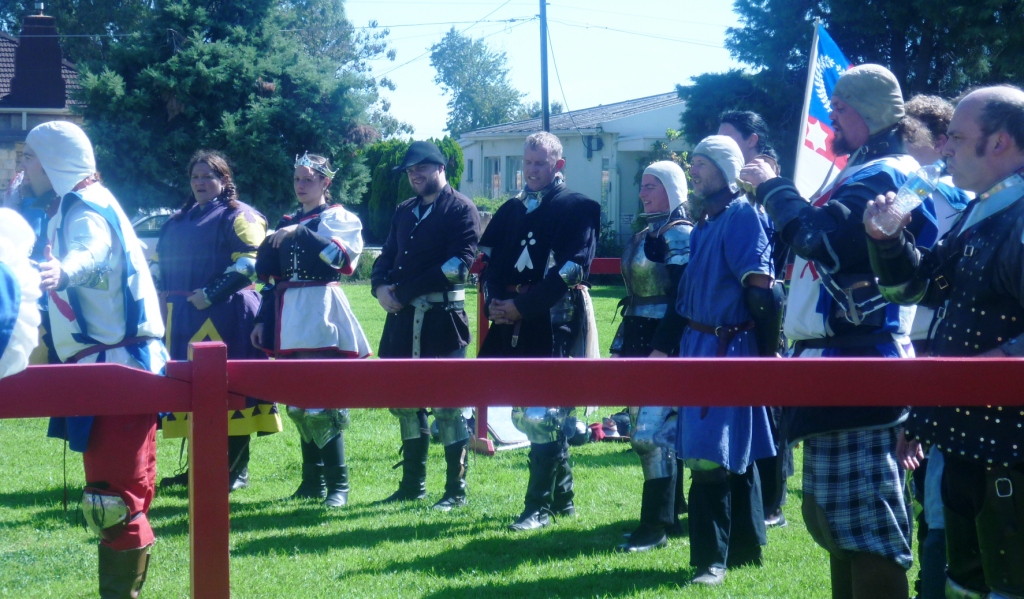 The heavy tournament was run as a round robin, with Baron Yevan naming Lord Fagan the Butcher his champion. Lord Fagan was presented with a leather baldric, which was newly
created for the occasion by Lady Ursula Von Memmingen (leatherwork) and Count Sir Felix Arnett von Danzig (brass fittings).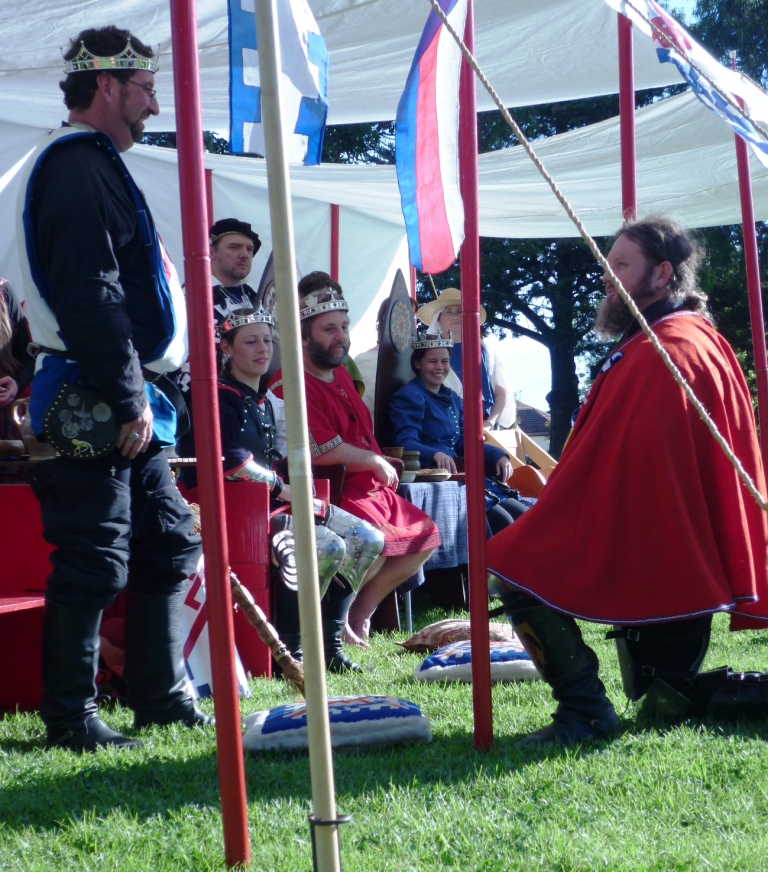 The rapier tournament was held as a single kill, single sword format. The victor was Sir Don Haos Windchaser.
Baroness Blodeuwedd y Gath made five pairs of sotelties for the occasion, each representing the heraldry of all former Barons and Baronesses of Innilgard.