Stegby is a Canton of the Barony of River Haven based in Warwick, Stanthorpe and Toowoomba in Queensland, Australia.
The Canton was established in 2009 with Gabriella Borromei as the first Seneschal.
Stegby has various communication mediums, including their website, Stegby Scrolls (the Canton newsletter) and a facebook page.
The Canton device for Stegby, as emblazoned on the Lochac Roll of Arms, is:
Sable, a cross formy fitchy within a laurel wreath and on a chief Or three mullets of six points sable.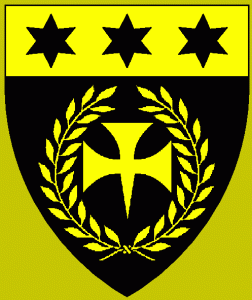 Stegby's signature events include:
Feast of Friendship – the premier event of the Canton of Stegby.