On the 10th of November 2012, the Shire of Adora hosted Lochac's November Crown Tournament AS47 at Mt Keira Scout Camp, Mt Keira Road in Mt Keira, New South Wales.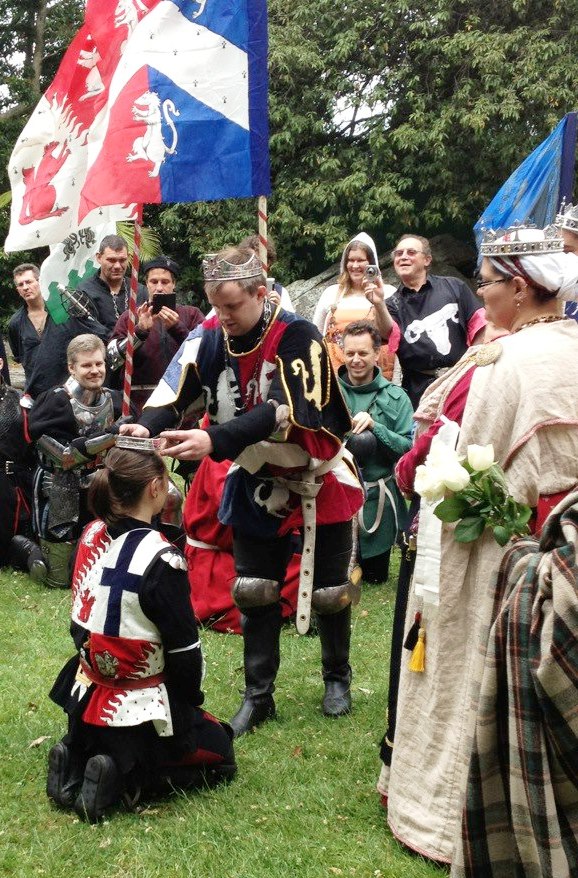 A total of twenty combatants competed with Sir Felix Arnett von Danzig, fighting for his consort Lady Eva von Danzig, defeating THLord Andrew Daniels of Brockwood, fighting for Countess Bethan Daniels of Brockwood, in the final bout.
During Twelfth Night Coronation AS47, held in the Barony of Kraé Glas on 12-13 Janurary 2013, Felix and Eva were invested to become Lochac's 22nd Crown.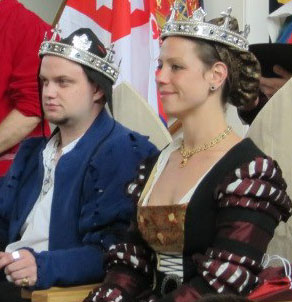 Their Coronation was covered in the media, including an article in The Age "All Hail Good King Felix and Queen Eva of Lochac Crowned in Lochac" and a photo gallery in the Sydney Morning Herald.
The clothing of Their reign was styled in the fashions of 16th century Germany.
Royal Household
Chamberlain: Viscountess Baroness Ingerith Ryzka
Mistress of the Wardrobe: Lady Ursula von Memmingen
Reign Progress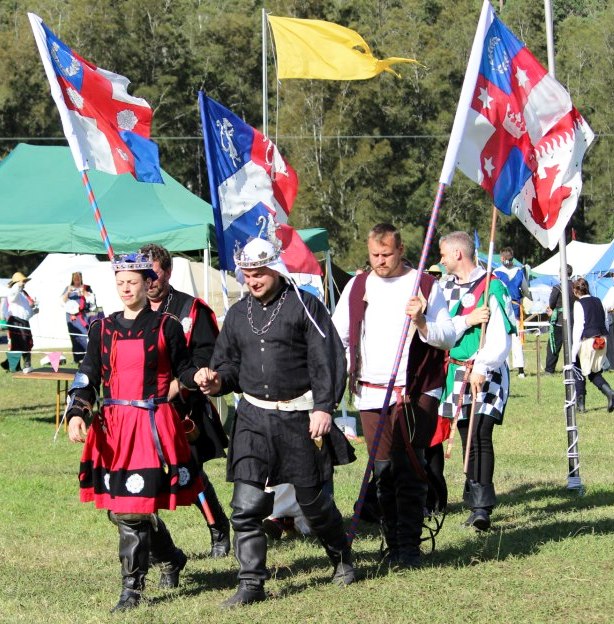 For the May Crown Tournament AS48 that They presided over, Felix and Eva proclaimed that "All combatants shall be aware that the final of Crown Tournament shall be fought as a best of five, with matched weapons. The weapons forms shall include matched bastard sword, spear, sword and buckler, single sword, sword and shield."
During the Reign, King Felix presented Duke Siridean MacLachlan with a nail that Felix himself had forged to take with Siridean as he left Lochac's shores for Kingdom of Drachenwald to present to their Kingdom on Lochac's behalf. King Felix also named Siridean the 'Nail of Lochac'. This tied in to the Kingdom tradition that Siridean began in Lochac, involving the passing of a nail from one Crown to the next and the reading of a poem.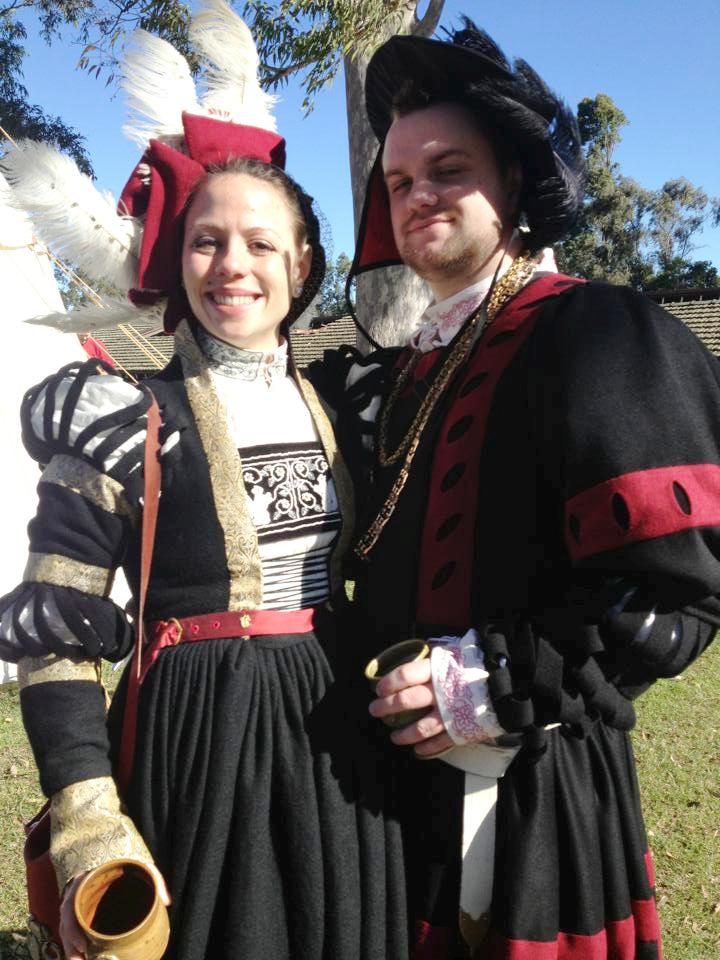 During Midwinter Coronation AS48 in the Barony of Mordenvale, Queen Eva was presented with a gift from Baroness Lillian d'Ath – a life-like squirrel moulded out of chocolate that she had made.
The list of awards TRM Felix and Eva gave out during Their Reign is available on Lochac's Canon Lore.
Events attended during the reign